The Tower Theater was bought in the 1960s and turned into The Fondalite Club. Somehow the Tower/Fondalite made the Art Deco and Spanish style roof work together. Call it southwestern Art Deco.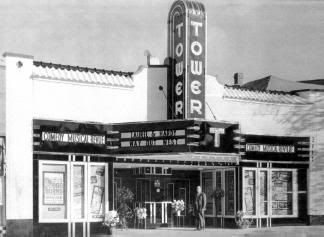 A Tulsa World ad for the Fondalite Club and for The Kandy Kanes, an all girl band.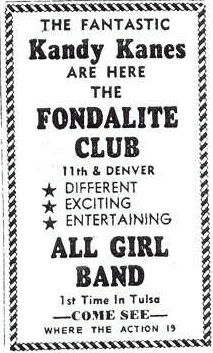 The Bowen Lounge was the last of the clubs on the so called "Corner of Dreams" to be razed. The Bowen Lounge is seen in the opening scene of Francis Ford Coppola's movie
"The Outsiders"
.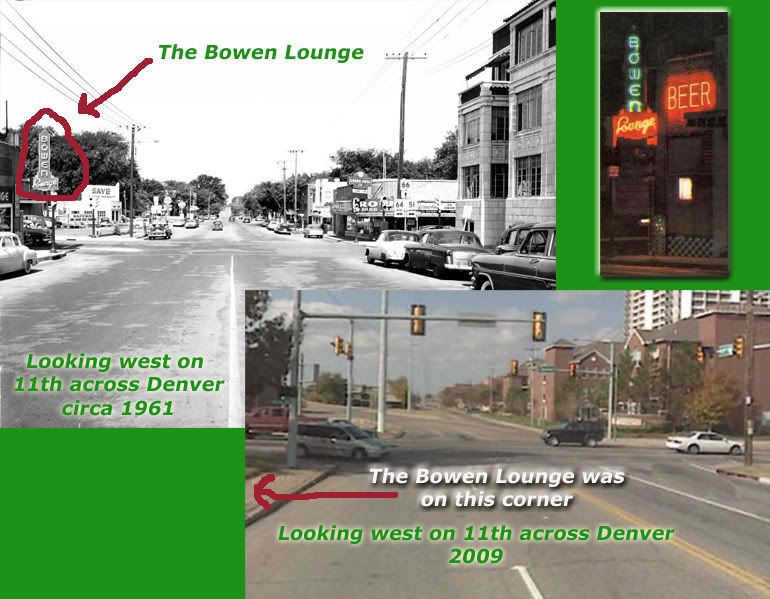 Almost the reverse angle from the photo above of the intersection at 11th and Denver
The Corner of Dreams today: Right on the corner stood the Bowen Lounge, then (to the left of the corner or east of the corner) was the Fondalite Club and then east of the Fondalite was the "Gay 90s Club" which was a strictly "members only" club - apparently very private. Somewhere in about the middle of this field was the Fondalite parking lot. Here Gene Hart abducted his two victims and later raped them.
Some other Tulsa night clubs which were popular in the late 1950s until the late 1960s. They are all generally in the downtown Tulsa area.